DFF 2019 Announces Special Guests
What's a party without some really cool guests? The Driftless Film Festival has announced filmmakers and other really interesting people showing up this weekend to go along with our film lineup. Several filmmakers and special guests will appear this weekend at the 9th annual Driftless Film Festival at the Mineral Point Opera House in Mineral Point, Wisc.
Lori Felker
Director/Producer: Future Language: The Dimensions of Von Lmo
5 pm, Friday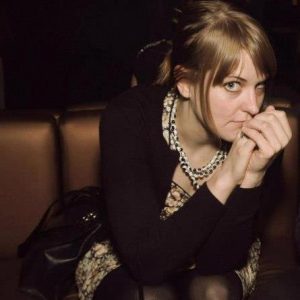 Lori Felker is a filmmaker/artist, teacher, programmer, and performer. Her moving image work focuses on the ways in which we process, share and disseminate information, via screens, dreams, gestures, games, and dialogue. By employing and pushing these structures, she attempts to study the ineloquent, oppositional, delusional, frustrating, and chaotic qualities of human interaction. She will appear in association with
Lori works in a variety of mediums and has shown her work internationally at festivals and spaces including the Rotterdam International Film Festival; NYFF: Views from the Avant-Garde; VideoEx, Zurich; Ann Arbor Film Festival; Festival du Nouveau Cinema, Montreal; Curtas Vila do Conde Film Festival, Portugal; Glass Curtain Gallery, Chicago; LA Filmforum; BAMcinemaFest, Brooklyn; Space Gallery, Pittsburgh. She is an Illinois Arts Council Artists Grant recipient, a Wexner Center Artist in Residence and a Fulbright Fellow. She lives in Chicago, loves to collaborate and is currently an Assistant Professor at the University of Wisconsin Milwaukee.
Nate Hamilton
Member of victim's family, The Blood Is On The Doorstep
7:30 pm Friday
After Dontre Hamilton, a black, unarmed man diagnosed with schizophrenia, was shot 14 times and killed by police in Milwaukee, his family embarks on a quest for answers, justice, and reform as the investigation unfolds. Dontre's older brother, Nate, will appear in association with the screening of the movie The Blood Is On The Doorstep.
Filmed over the course of three years in the direct aftermath of Dontre's death, this intimate verite documentary follows his family as they channel their grief into community organizing in an attempt to reset the narrative. Offering a painfully realistic glimpse inside a movement born out of tragedy in what the Hollywood Reporter calls "An urgent report from the front lines of an American crisis."
Short Film Program
2 pm Saturday
Brendan Jones
Director, Mother Christmas by JS Ondara
David Busse
Director, Pure Gold by WorldwideDG
Joe Bowes
Director, Countryside Drive
Jon Elliot
Director, John Caution
Dana Shihadah
Director, I Hate LA
Hannah Christenson
Director, Adopted
Kristin Peterson
Director, One Left
George Howe
Filmmaker, Decoding the Driftless
7:30 pm Sunday
In the middle of North America exists a beautiful and mysterious land, left untouched for millions of years by massive continental glaciers of the last Ice Age. This is the Driftless — a rugged landscape home to tremendous biodiversity, fascinating geology, and features unique in the world. Take a breathtaking flight over ancient, scenic bluffs, dive into cold-water trout streams, rappel down precipitous and rugged rock faces, venture deep into ancient caves, explore mysterious underground rivers, and enjoy the magnificence of the massive Mississippi River ecosystem. It's all waiting for you in Decoding the Driftless.
Short Film Program
2 pm, Sunday
Asa Derks
Director, Singularity Stories Vol 1
Buzz Holland
Filmmaker, American Chestnut Story
Andy Truschinski
Filmmaker, Root of Happiness
John Whitehead
Filmmaker, Don't Get Trouble In Your Mind
2 pm, Sunday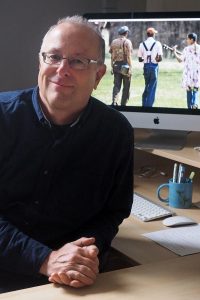 John Whitehead is an independent filmmaker whose work ranges from social issue documentaries to humor and parody. His recent projects include the Emmy-Award winning documentaries, Transplant: A Gift For Life, and First Speakers: Restoring the Ojibwe Language.
He wrote, co-produced, directed and edited the five-part documentary series Minnesota: A History of the Land. Whitehead's credits include the national PBS documentaries Make 'Em Dance: The Hackberry Ramblers' Story and Wannabe: Life and Death in a Small Town Gang.
As Senior Producer for Arts and Culture at Twin Cities Public Television, St. Paul, MN (1990-96), he produced the documentaries, Death of the Dream: Farmhouses in the Heartland; Clay, Wood Fire, Spirit: The Pottery of Richard Bresnahan; Not Quite American: Bill Holm of Minneota; A State Fair Scrapbook; and Mississippi, Minnesota. He also co-created and produced the landmark interview series Portrait and the award winning documentary series Tape's Rolling!
Mr. Whitehead's work has earned seven regional Emmy Awards, an HBO Films Producer Award, a Corporation for Public Broadcasting Award, and the Gold Plaque from The Chicago Film Festival. He spent 1993-1994 at The University of Chicago as a William Benton Fellow in broadcast journalism.
———
Once a year, the Driftless Film Festival fuses the best of independent cinema with the rolling hills, artistic energy, and local atmosphere of Mineral Point, Wisconsin. Driftless Film Festival showcases regional gems, hard-hitting independent films and thought-provoking shorts. Now in its ninth year, Driftless continues to provide a one-of-a-kind experience for audiences and filmmakers alike.