Finding Loren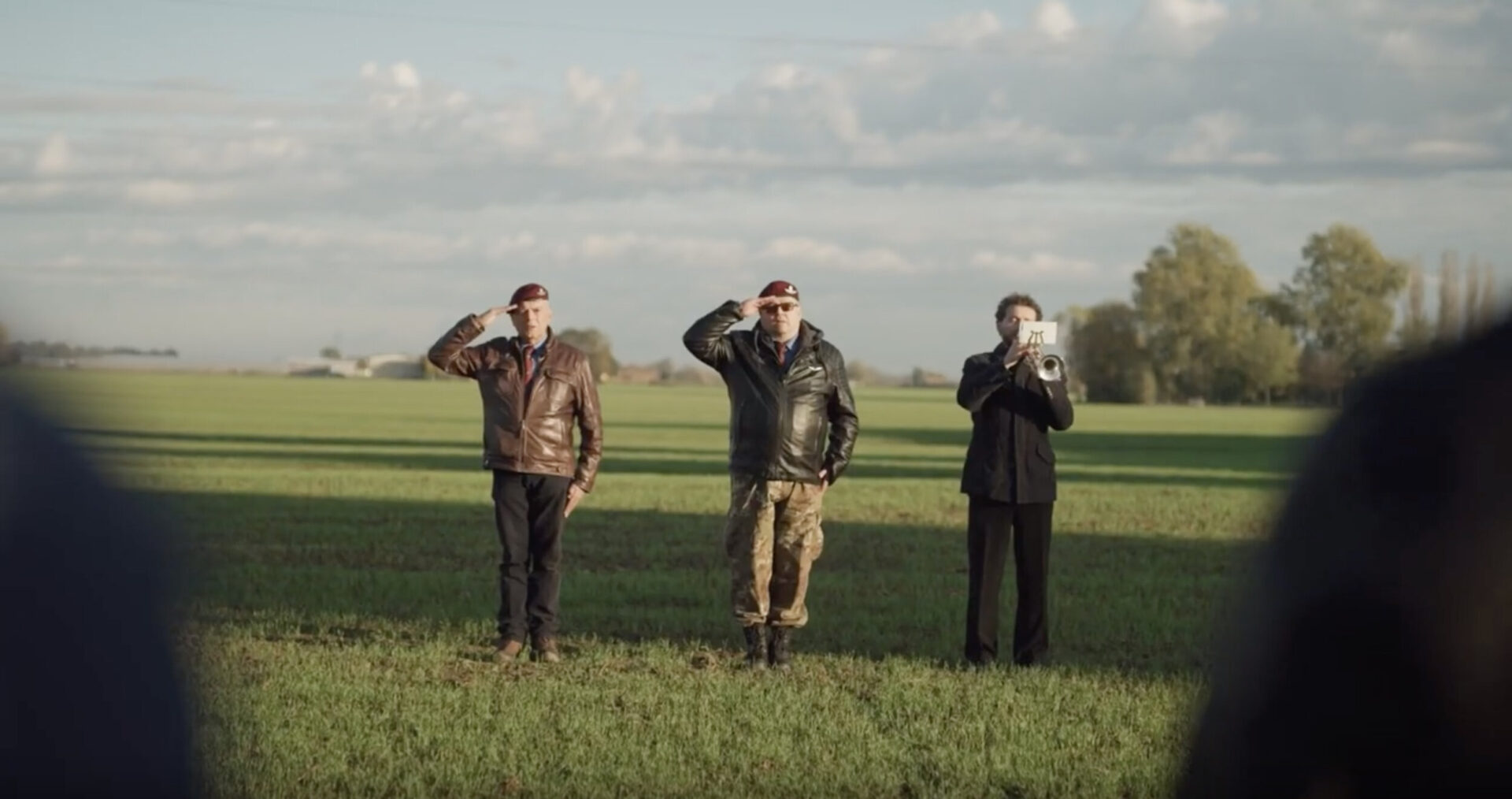 In 1945, just days before the end of World War II, 27-year-old fighter pilot Loren Hintz was shot down over rural Italy, leaving behind his pregnant wife and young daughter.
More than 70 years later, Hintz's grandson, Hans Wronka, lead an effort to recover his remains and finally have them laid to rest, with the support of professional researchers, aviators, and Italian archeologists (ADA).
Featuring narration from actor Dion Graham (The Wire, The Secret Life of Walter Mitty, and Malcom X), Finding Loren uses Hintz's own words, vintage photographs and archival footage to follow the sweeping trajectory of his life — from Iowa farm boy, to poet, to husband and father, then fighter pilot — and beyond, as his widow, Gertie Russell, courageously forges a new life as a single working mother of two. The film ends on a powerful note as Hintz is finally laid to rest in 2019, a result of the decades-long recovery project led by his family.
The film was produced and directed by Milwaukee resident Pam Percy. Her late husband Martin Hintz, who was the son of Loren Hintz, laid the foundations for the documentary by raising money and gaining support from politicians, military personnel and historians and hiring a cinematographer to film two trips to Italy.
Hans Wronka, Martin's nephew and Loren's grandson, led the recovery project to find the missing plane. Wronka began the effort to find his grandfather's remains and airplane in 2000 with an internet query that resulted in information 12 years later from Piero Fabbri, a pilot and Italian World War II enthusiast who offered help.
After Martin's death in September 2020, Percy began producing and directing the documentary, extensively researching Loren's life through his diaries, letters, an autobiography and information from Gretchen Wronka, Loren's daughter. A script was written and then fine-tuned by the film editor Claudia Looze, who created the 80-minute documentary.
Dion Graham narrates the film, and Anthony Wood is the voice of Loren Hintz. Music includes original work by Milwaukee singer-songwriter John Sieger, the band Rachel's and an original performance of Steve Heitzeg's "Little Hymn to the Fields" by the Quinto Brass Ensemble from Italy.
Paired with short films Jump Around and You Never Take Me Anywhere. Filmmaker Q&A
https://www.youtube.com/watch?v=4U-qNEqMCTo
The Place That Makes Us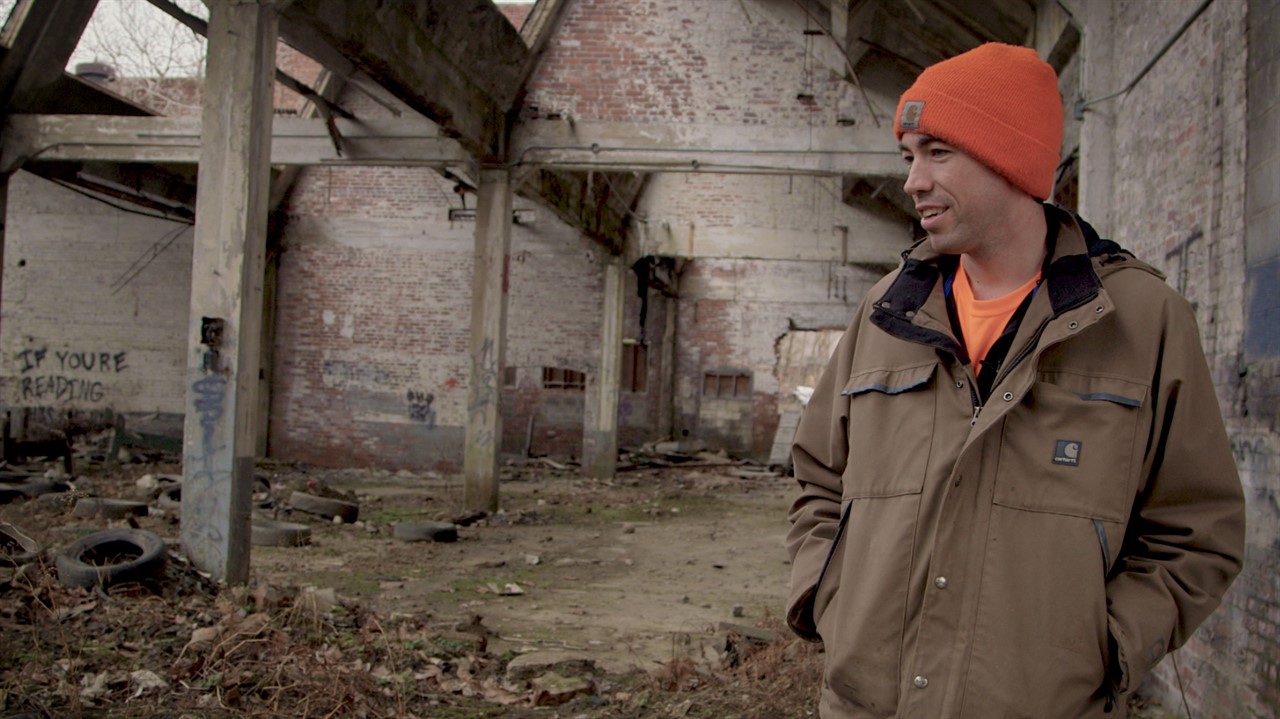 Filmed over the course of three years, this documentary film is an intimate and inspiring portrait of Youngstown Ohio, a quintessential post-industrial American city, seen through the efforts of a new generation of residents who have chosen not to abandon their hometown, as so many have, but to stay, rebuild and make a life for themselves.
When the steel mills shut down in Youngstown Ohio decades ago, it shattered a way of life. Over half the population left. Thousands of empty blighted homes were left behind, eroding the social fabric of this once mighty industrial base. Persistent joblessness, crime and poverty plague the city.
Unlike their parents, haunted and traumatized by watching their way of life crumble around them, these young leaders and community activists grew up in the remains. Unbeholden to the memory of Youngstown's heyday, they are able to envision a new future. Interweaving archival footage and home movies of a prosperous but forgone past, this film is a poetic testimony to the profound resilience and dedication it takes to change a community.
Karla Murthy's directorial debut is a hopeful meditation on the meaning of the American dream today. It's about home. It's about roots. It's about the place that makes us.
Paired with short film Kill The House Lights
The Falconer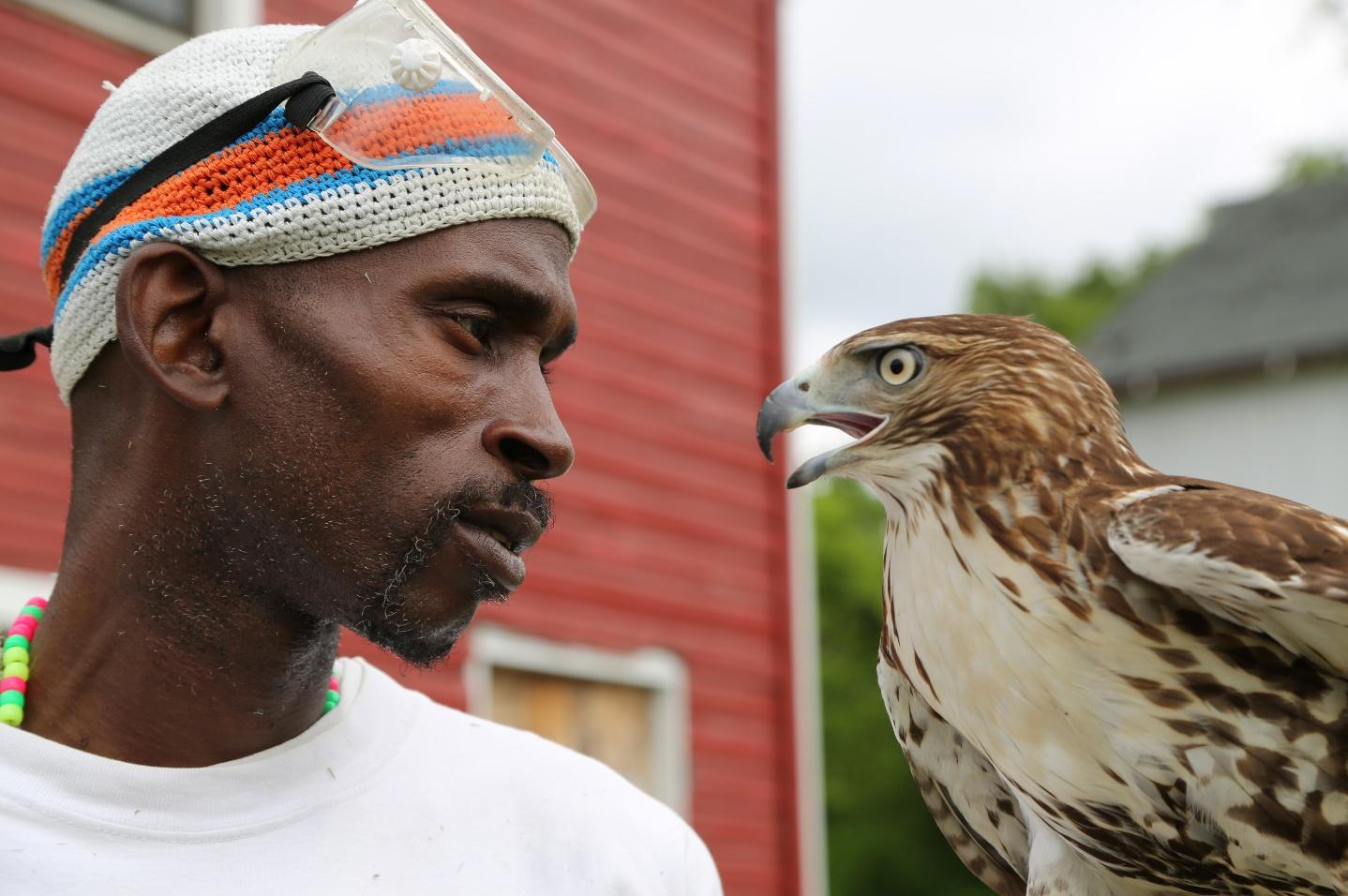 "All this is healing, all this is medicine. All this changes who you are." – Rodney Stotts
The Falconer is a documentary feature that captures beauty and hope. This is a story of second chances: for injured birds of prey, for an abandoned plot of land, for a group of teenagers who have dropped out of high school, and for Rodney himself.
This intimate portrait film follows master falconer Rodney Stotts on his mission to build a bird sanctuary and provide access to nature for his stressed community. The Falconer weaves Rodney's present-day mission with the story of his past, both of which are deeply rooted in issues of social and environmental injustice, and consistently orient the viewer to his worldview: nature heals.
Paired with Trace The Line preview. Filmmaker Q&A
Who You Think I Am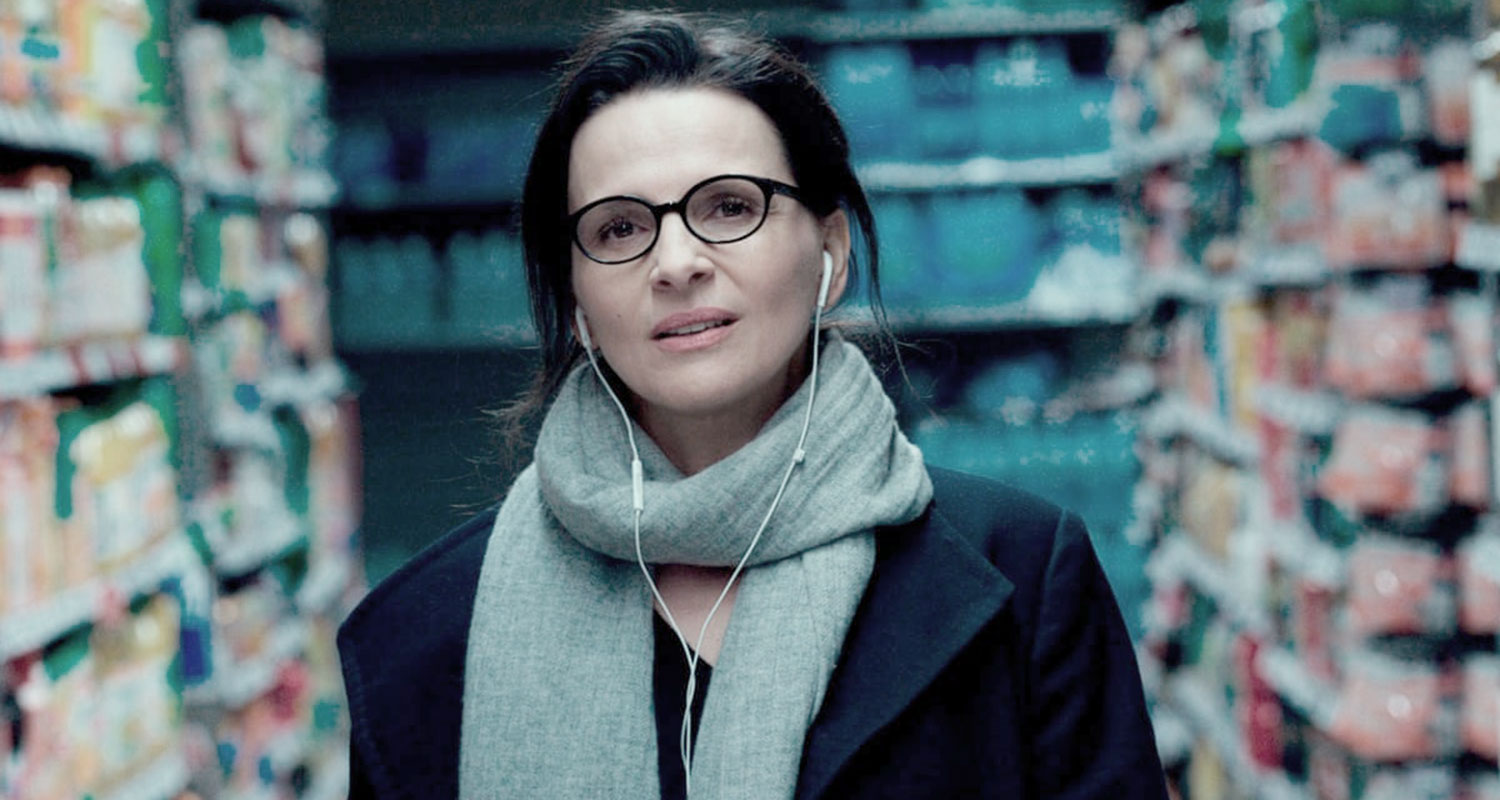 Juliette Binoche balances cunning and vulnerability in this romantic cyber-drama turned psychological thriller from writer-director Safy Nebbou. Ghosted by her hunky twenty-something lover, Claire (Binoche), a middle-aged professor and single mom, creates a fake Facebook profile to do a little undetected online snooping. But when her 24-year-old avatar "Clara" is friended by her ex's equally attractive roommate (François Civil), superficial correspondence quickly escalates towards intense intimacy and uncontrollable obsession. Adapted from Camille Laurens' best-selling novel—and co-scripted by Julie Peyr, a regular collaborator of Arnaud Desplechin — Who You Think I Am blends genres and bends reality to dizzying effect. French with English subtitles
"With Binoche once more in beguiling form…For anyone who's ever been catfished or ghosted on the dating trail — her evocation of exhilarated human connection and terrified self-sabotage is uncomfortably easy to empathize with." — Variety
Paired with short film Last Straw. Filmmaker Q&A
At The Video Store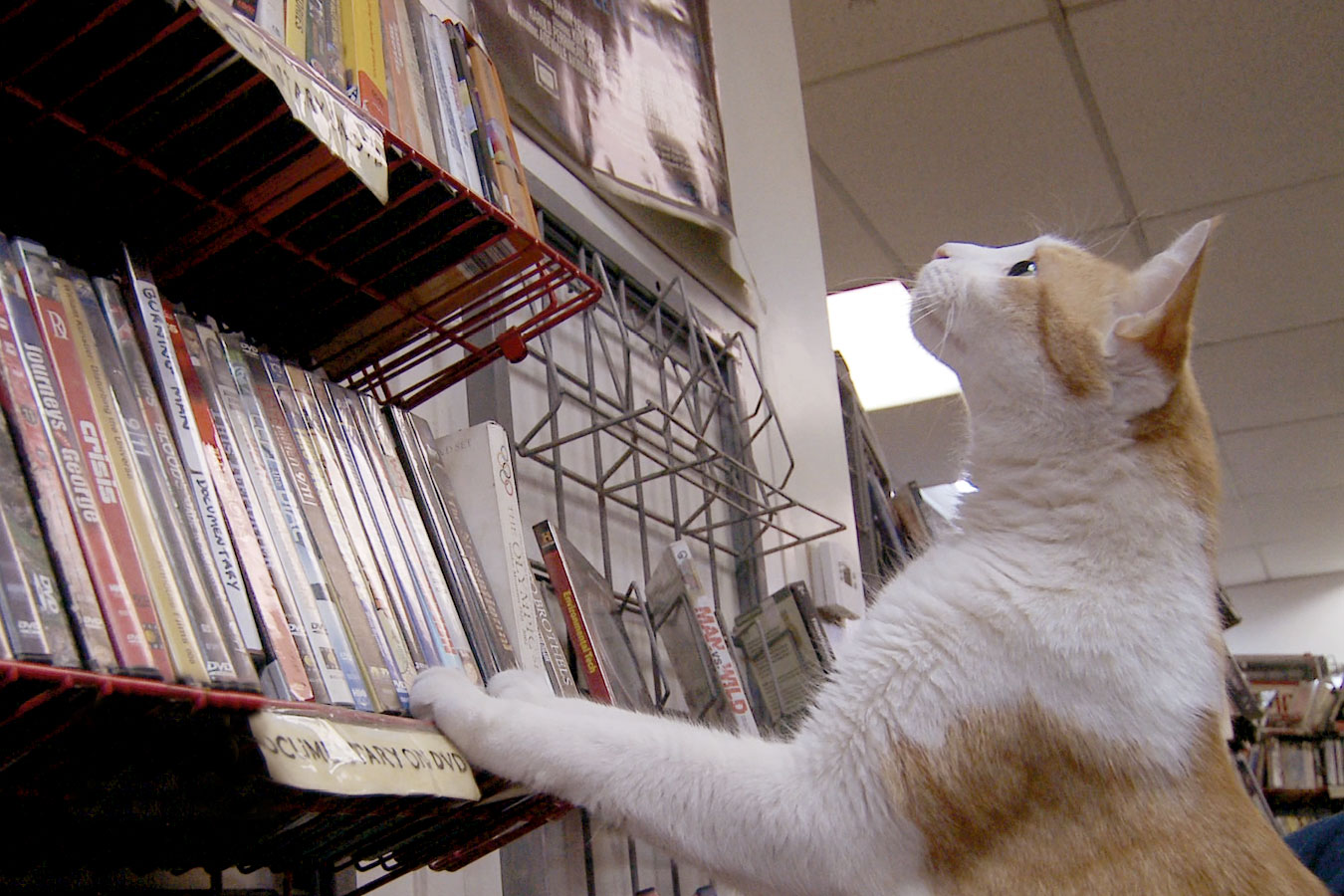 Equal parts personal essay, intense rumination, and playful satire, At The Video Store is an ode to the death (and life!) of the American Video Store.
An offbeat and bittersweet documentary featuring Bill Hader, John Waters, Lance Bangs, Nicole Holofcener, Charles Mudede, Gus Van Sant, Thelma Schoonmaker, and an entire community of lovable weirdos. Structured around original video store-inspired songs, it's a loving ode to the dying art of connection and curation.
Paired with short film The Other Shoe
No Straight Lines: The Rise Of Queer Comics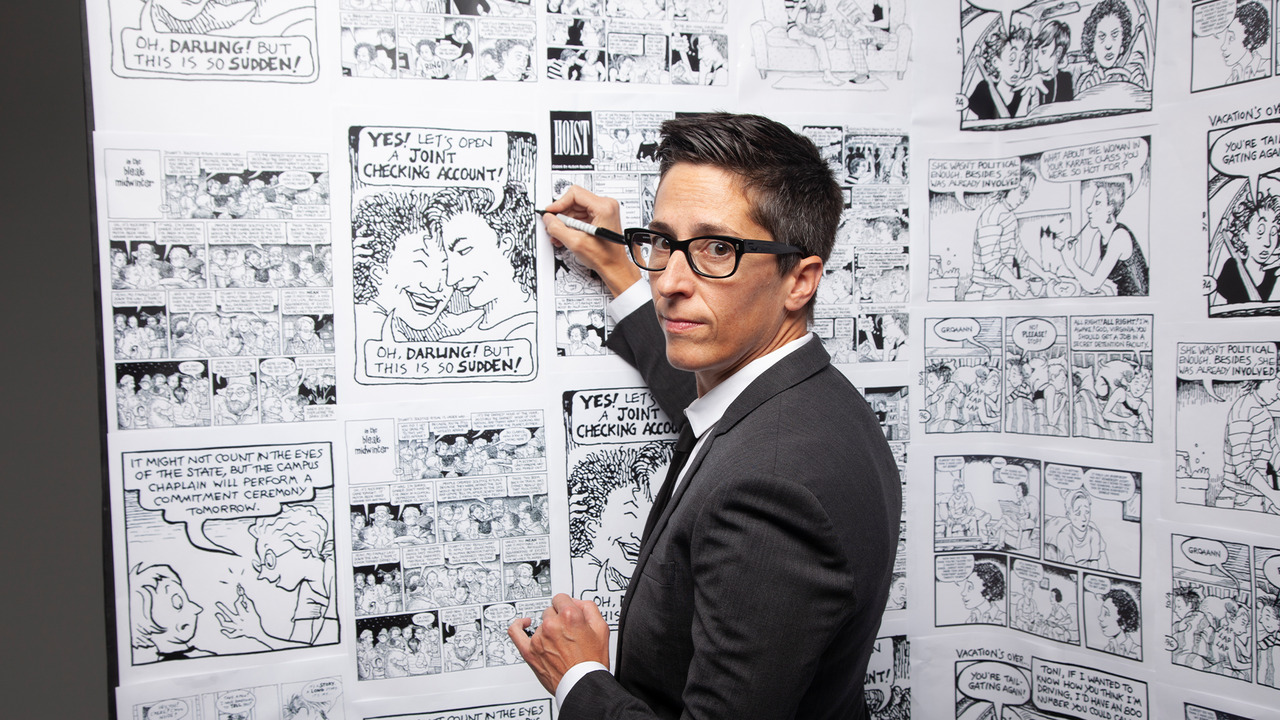 Tells the story of five scrappy and pioneering cartoonists who depicted everything from the AIDS crisis, coming out, and same-sex marriage, to themes of race, gender, and disability. They tackled the humor in queer lives in a changing world, and the everyday pursuits of love, sex, and community. Their work is funny, smart, and profound, and provides a unique, uncensored window into LGBTQ lives from the 1970s onward, beginning at a time in which there was no other genuine queer storytelling in popular culture. Equally engaging are their personal journeys, as they, against all odds, helped build a queer comics underground that has been able to grow and evolve in remarkable ways.
Driftless Short Film Series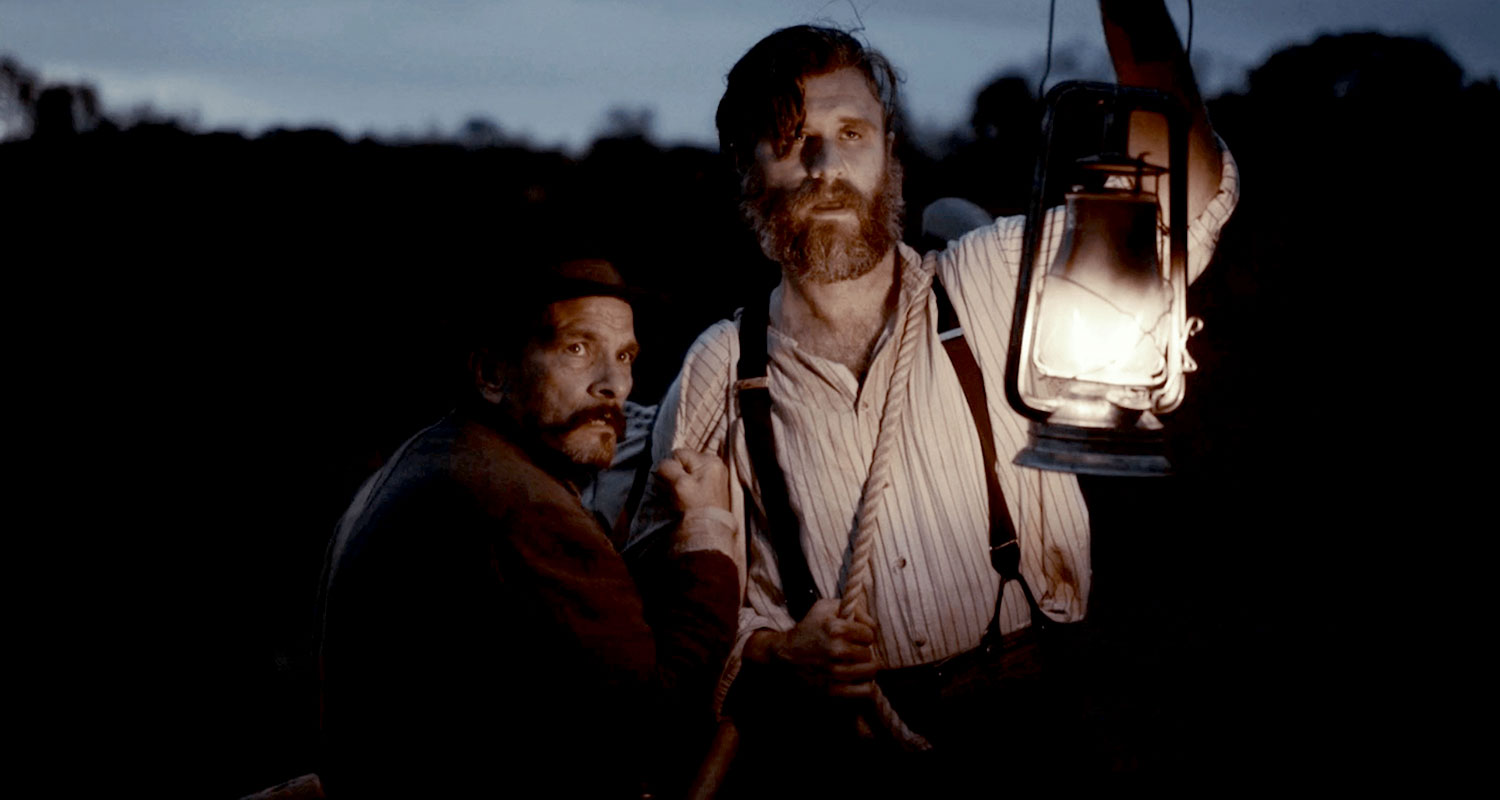 The Driftless Short Film Series continues DFF's tradition of highlighting groundbreaking short films during the festival. This year's Driftless Short Film Series features selections from filmmakers who work in and around the Driftless Area. Enjoy cutting edge filmmaking and spirited discussion.
Assembled and presented by Key Media's Michael Keeney, this year's featured titles include:
"One Foot In"
"Stitch in Thyme"
"flour & eggs"
"Feed"
"What We Leave Behind"
"No Wrong Decision"
"A Vampire in Mineral Point"
Filmmaker Q&A
Cecily And Lydia At The Waypoint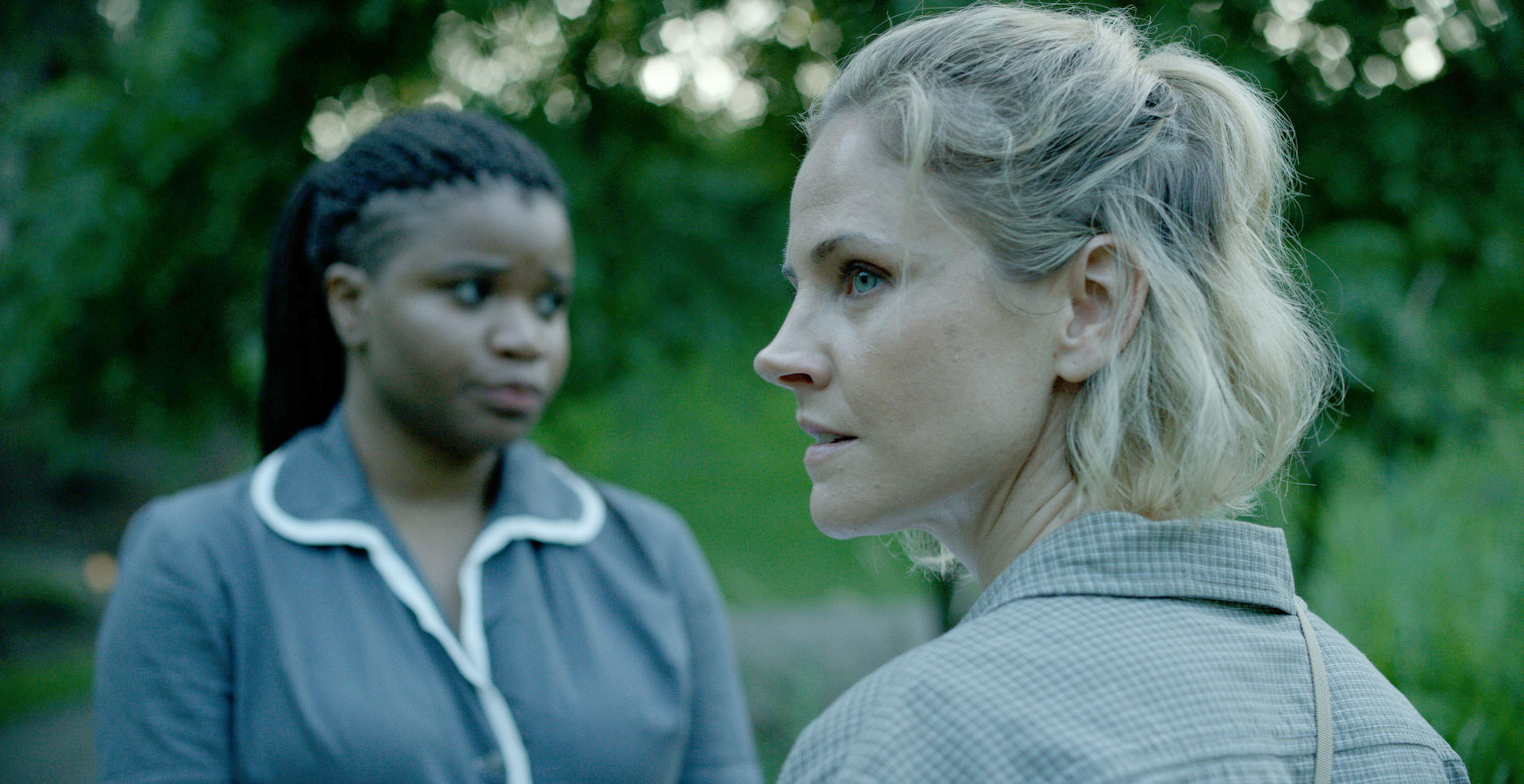 On a lush, but lonely earth, Cecily walks. Alone in her house, Lydia waits. One balmy afternoon, the two women meet.
Cecily and Lydia at the Waypoint sits on the line of fiction and experimental film. The simple storyline that two strange women meet and discover what friendship could be offers deep insight into life itself. The film examines relationships individuals have with each other, with authority, with our own selves. While contemplating the choices the two women make and don't make, audiences have the opportunity to contemplate their own sense of self and purpose.
Wisconsin premiere! This film was shot in Dodgeville and in other locations in the Driftless Area.
Filmmaker Q&A
For The Left Hand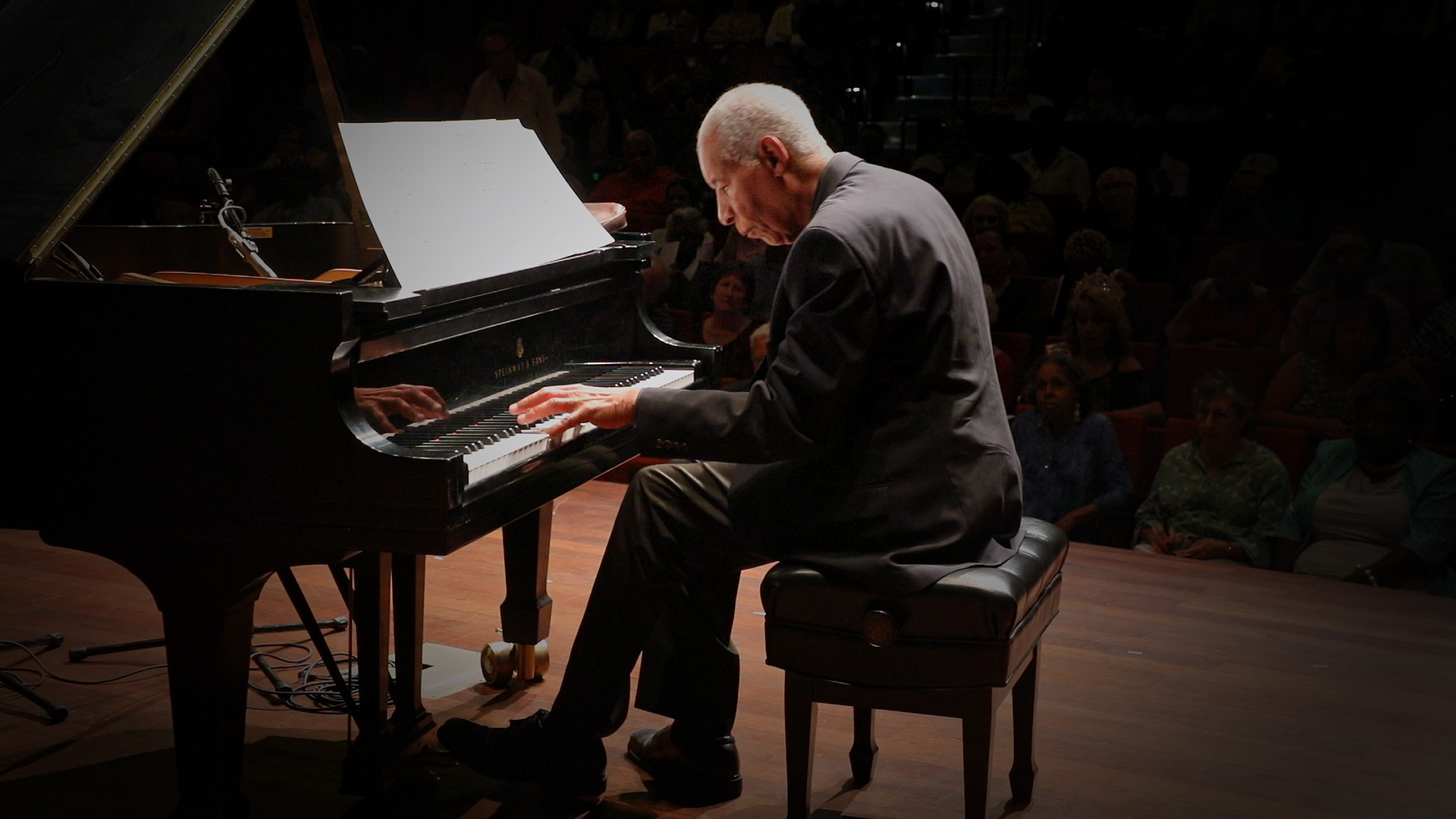 For The Left Hand is a documentary produced by Kartemquin Films about the inspiring pianist Norman Malone. At age 5, Norman discovered he was a natural at the piano. Tragically, when Norman turned 10, his father attacked him with a hammer to the head, leaving him paralyzed on his right side. Undaunted, Malone began a lifelong quest to reclaim his place at the piano, mastering the most difficult music ever written for left hand alone – and never telling anyone of his deepening virtuosity. Not until he was 78 did Malone reveal his story (to the Chicago Tribune), prompting belated invitations to perform across America. Nearly 70 years after his tragic attack, Malone launches a much-delayed, triumphant concert career.
Falling For Figaro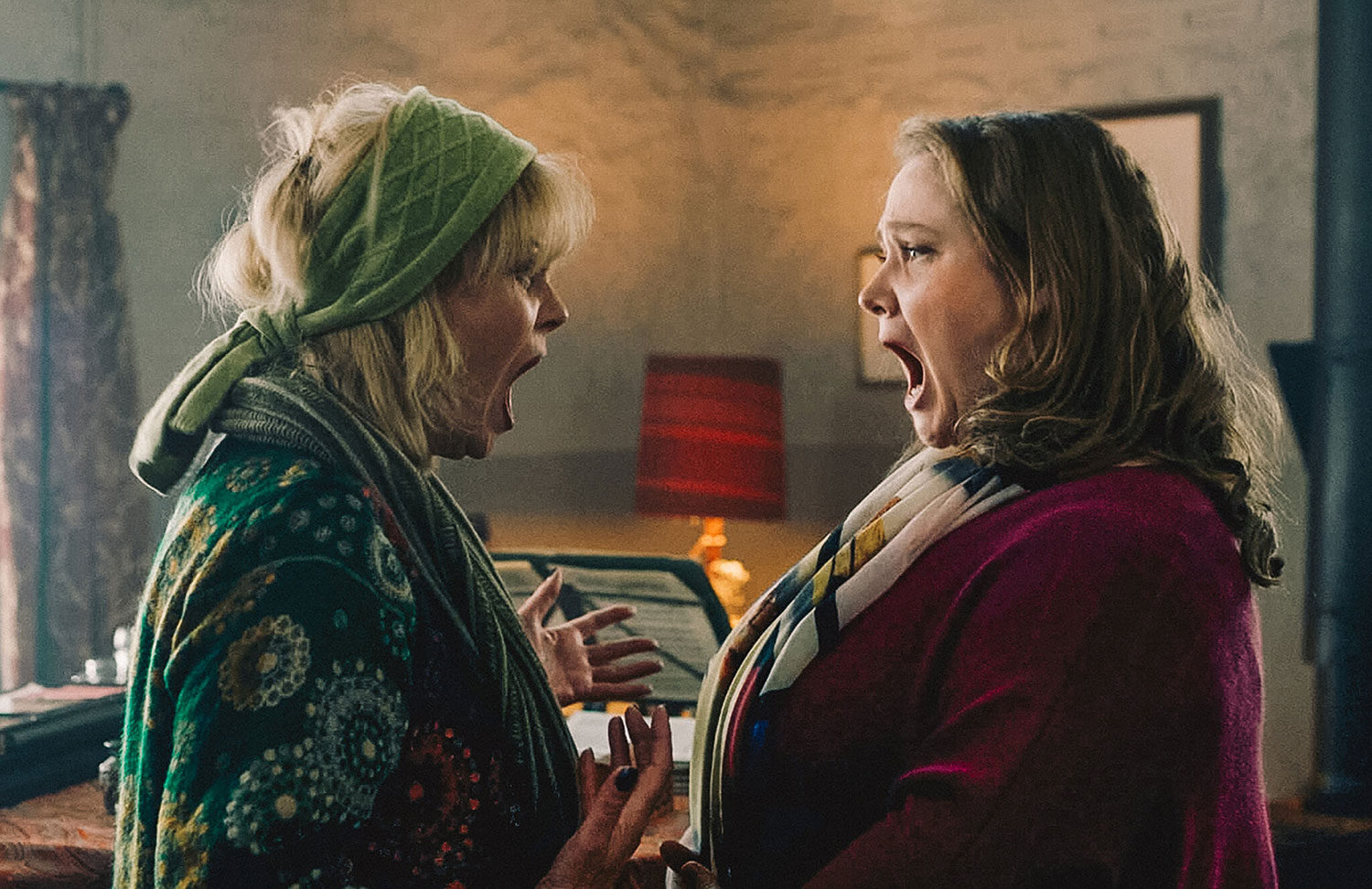 From award-winning director Ben Lewin (The Sessions, The Catcher Was A Spy) Falling For Figaro follows a brilliant young fund manager named Millie (Danielle Macdonald, Patti Cake$, Dumplin), who quits her job and ends things with her longterm boyfriend in order to fulfill her dream of becoming an opera singer — in the Scottish Highlands. She begins intense vocal training lessons with renowned but fearsome singing teacher and former opera diva Meghan Geoffrey-Bishop (Joanna Lumley). It is there she meets Max, another of Meghan's students who is also training for the upcoming "Singer of Renown" contest. The competition between Millie and Max gradually evolves into something different and deeper.
Real Soul: A Gospel Music Story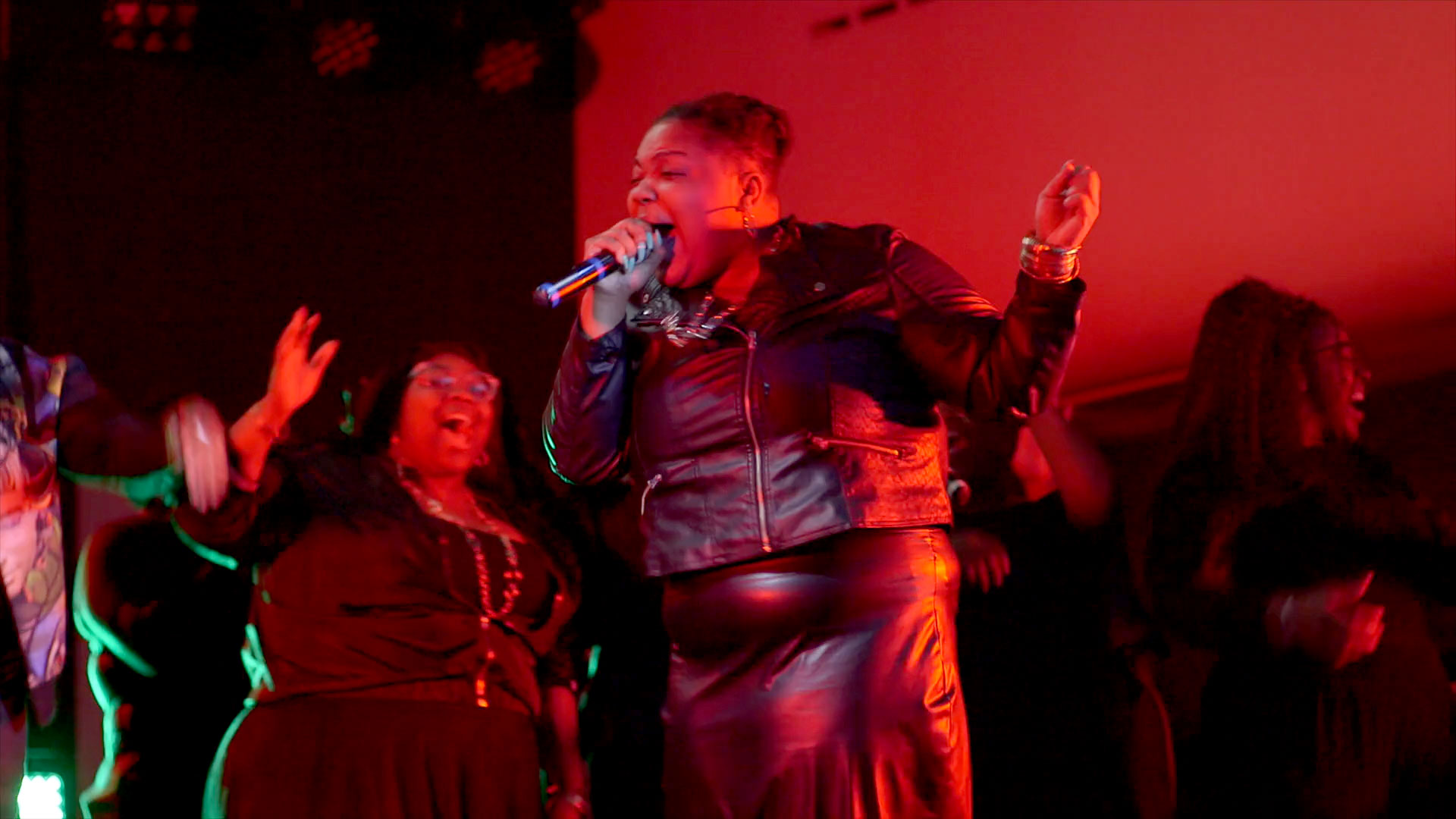 Real Soul: A Gospel Music Story is a celebration of America's grass roots musical movement: Gospel.
Through interviews and performances, this underappreciated world comes alive, filled with emotion and power.
Tucked away in the small churches of Milwaukee, WI are some very large musical talents. They provide a voice for the voiceless and speak directly to the heart. In this celebration of passion and talent, we'll meet the unreserved singers and personalities and learn what draws them to this emotional and uniquely American art form.
Paired with short film The Unfortunate Adventures of YarnBoy (includes filmmaker Q&A)