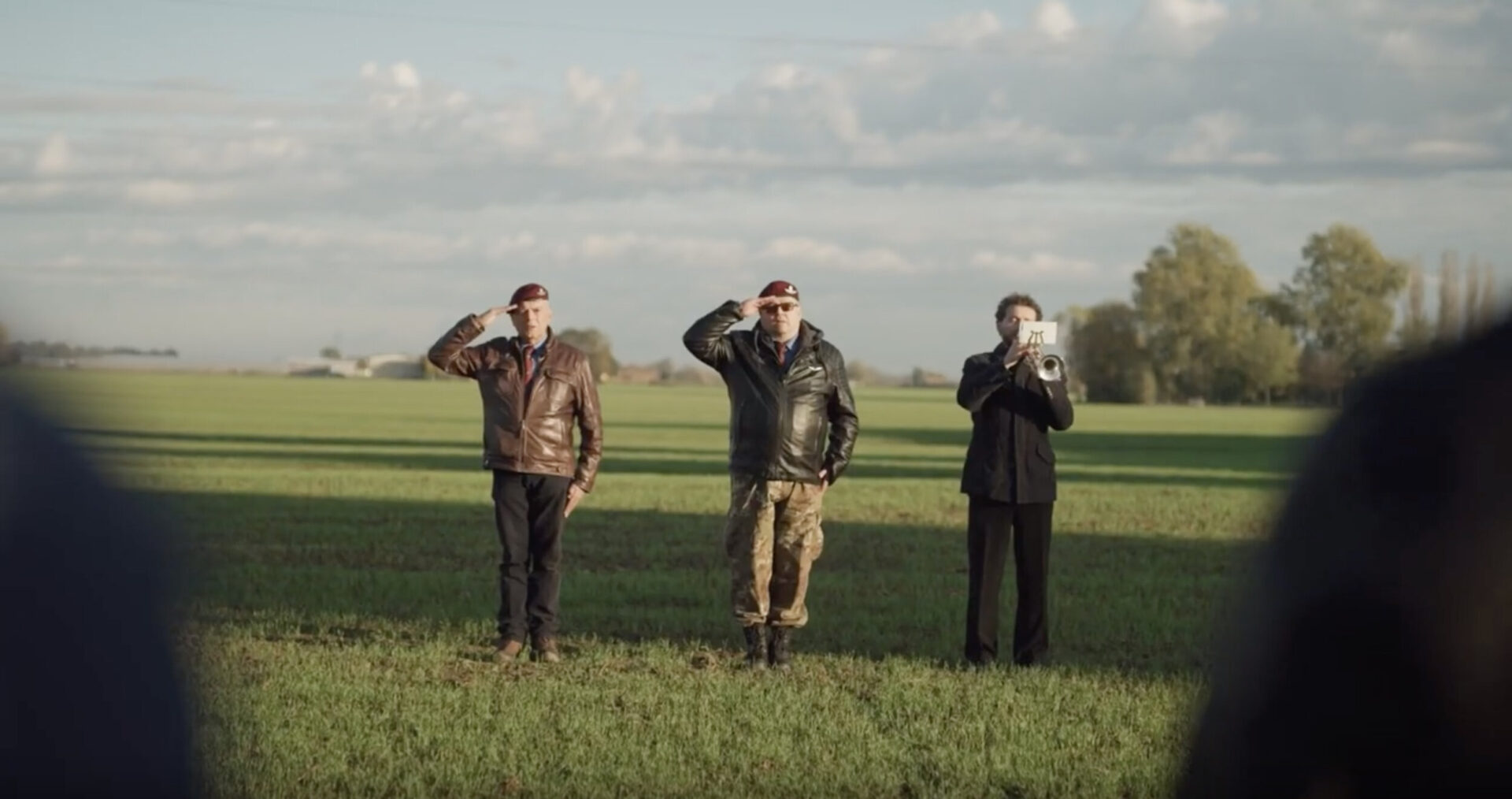 Finding Loren
In 1945, just days before the end of World War II, 27-year-old fighter pilot Loren Hintz was shot down over rural Italy, leaving behind his pregnant wife and young daughter.
More than 70 years later, Hintz's grandson, Hans Wronka, lead an effort to recover his remains and finally have them laid to rest, with the support of professional researchers, aviators, and Italian archeologists (ADA).
Featuring narration from actor Dion Graham (The Wire, The Secret Life of Walter Mitty, and Malcom X), Finding Loren uses Hintz's own words, vintage photographs and archival footage to follow the sweeping trajectory of his life — from Iowa farm boy, to poet, to husband and father, then fighter pilot — and beyond, as his widow, Gertie Russell, courageously forges a new life as a single working mother of two. The film ends on a powerful note as Hintz is finally laid to rest in 2019, a result of the decades-long recovery project led by his family.
The film was produced and directed by Milwaukee resident Pam Percy. Her late husband Martin Hintz, who was the son of Loren Hintz, laid the foundations for the documentary by raising money and gaining support from politicians, military personnel and historians and hiring a cinematographer to film two trips to Italy.
Hans Wronka, Martin's nephew and Loren's grandson, led the recovery project to find the missing plane. Wronka began the effort to find his grandfather's remains and airplane in 2000 with an internet query that resulted in information 12 years later from Piero Fabbri, a pilot and Italian World War II enthusiast who offered help.
After Martin's death in September 2020, Percy began producing and directing the documentary, extensively researching Loren's life through his diaries, letters, an autobiography and information from Gretchen Wronka, Loren's daughter. A script was written and then fine-tuned by the film editor Claudia Looze, who created the 80-minute documentary.
Dion Graham narrates the film, and Anthony Wood is the voice of Loren Hintz. Music includes original work by Milwaukee singer-songwriter John Sieger, the band Rachel's and an original performance of Steve Heitzeg's "Little Hymn to the Fields" by the Quinto Brass Ensemble from Italy.
Paired with short films Jump Around and You Never Take Me Anywhere. Filmmaker Q&A