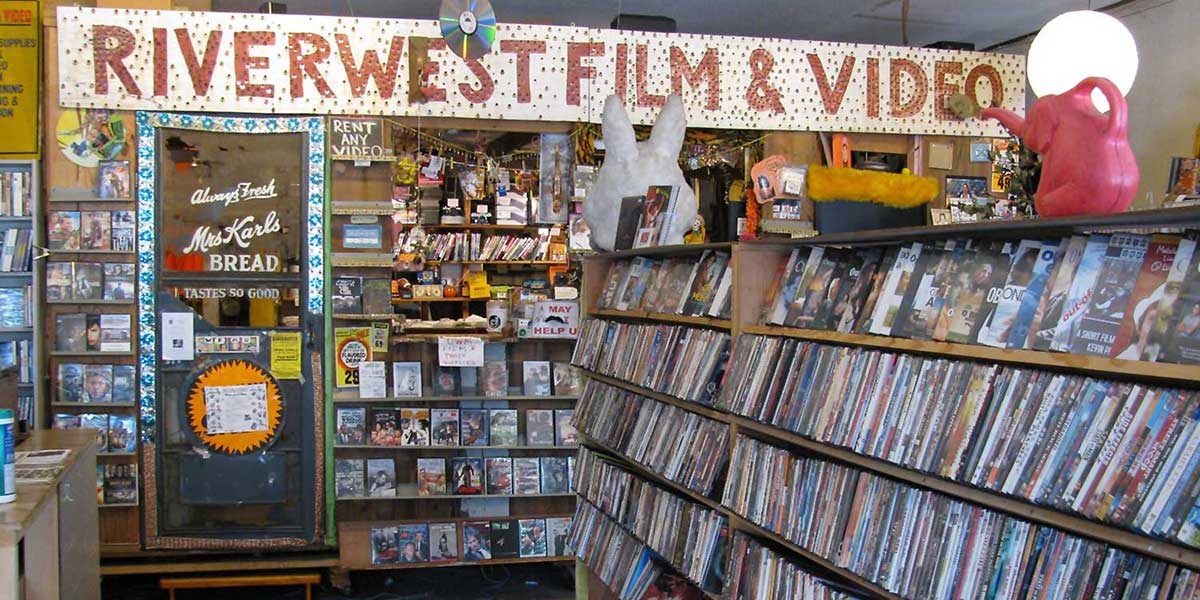 Riverwest Film and Video
Note: The Driftless Film Festival is requiring printed proof of COVID-19 vaccination or a negative test taken within 72 hours of showtime. For more information, visit driftlessfilmfestival.com/covid. You must agree to these terms and conditions in order to attend DFF events.
This documentary is about Riverwest Film & Video, a store in Milwaukee that rents DVDs and sells film equipment. It also hosts a neighborhood radio station open to anyone who wants to produce a program. The documentary examines the regulars of the store and the radio programmers and their relationships with the place. It is also an investigation of a space in which the public and the private merge.