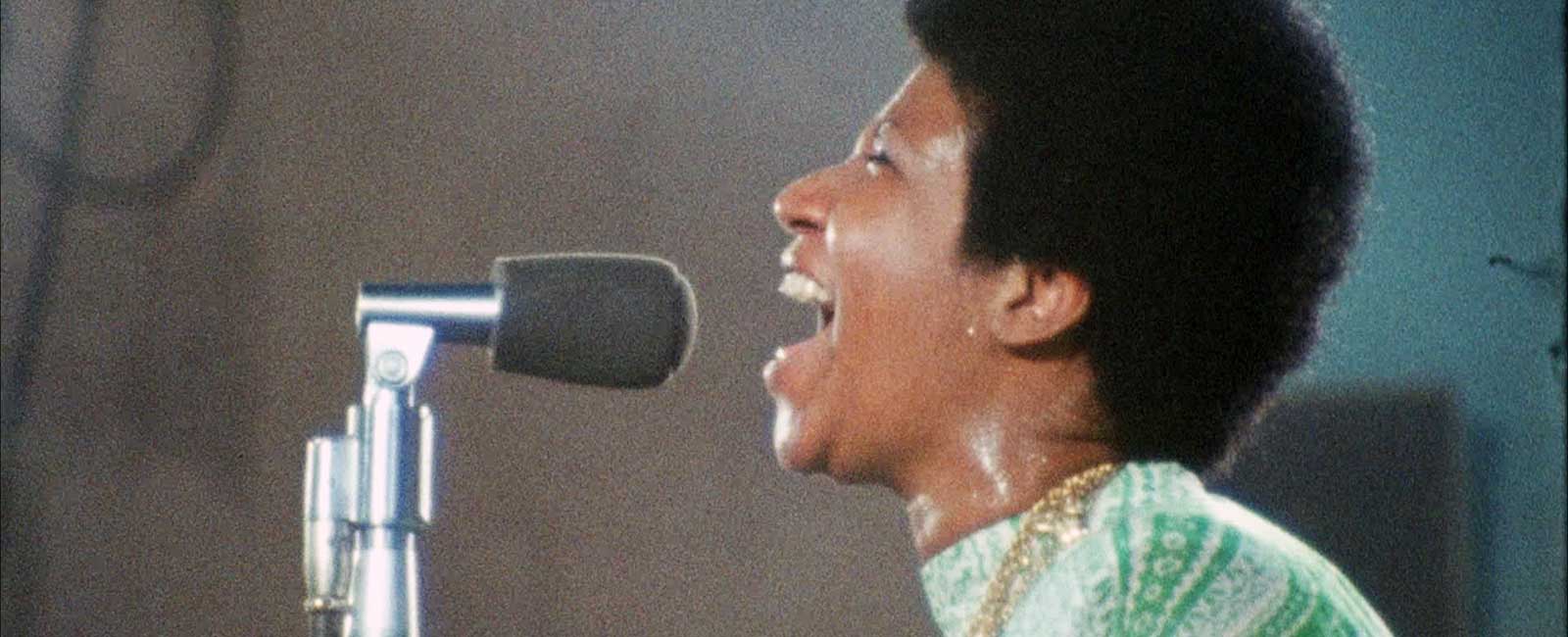 Amazing Grace: Aretha Franklin
Note: The Driftless Film Festival is requiring printed proof of COVID-19 vaccination or a negative test taken within 72 hours of showtime. For more information, visit driftlessfilmfestival.com/covid. You must agree to these terms and conditions in order to attend DFF events.
Recorded in 1972 live at Rev James Cleveland's church in Watts, California in front of a lively audience/congregation, Amazing Grace would become the highest selling album of Franklin's career and the most popular gospel album of all time. However, the film was never released publicly. Sydney Pollack was a feature-film director. When recording, sound is usually post-synched on the back-lot. After the remarkable two days of recording, the editors threw up their hands. There were no clappers, no marks to guide the sound into synch with the picture. Pollack hired lip readers and specialist editors but received no luck. The film languished for almost 40 years before former Atlantic staff producer/Wexler protégé Alan Elliott came to Wexler and ultimately to Pollack. Together, Elliott, Wexler, and Pollack approached Warner Brothers about using new digital technology to match sound to picture and make a film out of the raw footage. Forty-seven years later, this film is a testimony to the greatness of Aretha Franklin and a time- machine window into a moment in American musical and social history.