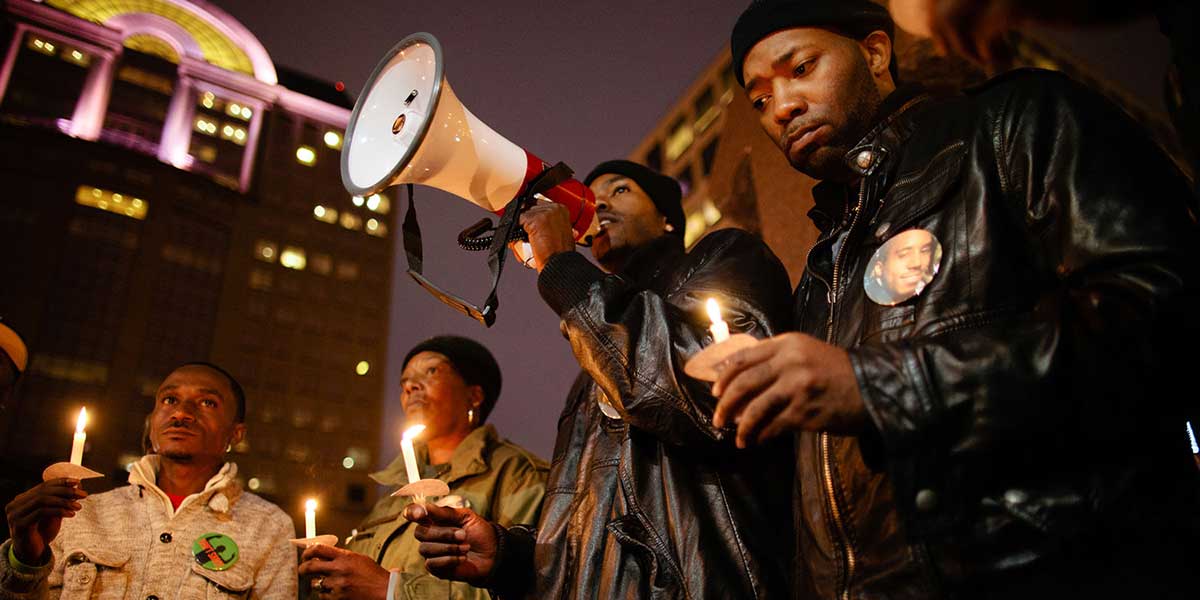 The Blood Is At The Doorstep
Note: The Driftless Film Festival is requiring printed proof of COVID-19 vaccination or a negative test taken within 72 hours of showtime. For more information, visit driftlessfilmfestival.com/covid. You must agree to these terms and conditions in order to attend DFF events.
After Dontre Hamilton, a black, unarmed man diagnosed with schizophrenia, was shot 14 times and killed by police in Milwaukee, his family embarks on a quest for answers, justice, and reform as the investigation unfolds. Filmed over the course of three years in the direct aftermath of Dontre's death, this intimate verite documentary follows his family as they channel their grief into community organizing in an attempt to reset the narrative. Offering a painfully realistic glimpse inside a movement born out of tragedy, The Blood Is At The Doorstep is what the Hollywood Reporter calls "an urgent report from the front lines of an American crisis."
FEATURES SPECIAL GUEST: Nate Hamilton, brother of Dontre.